"Lorri is a wonderful therapist. Staff is very friendly!"
Billie Rubish .
from Carefree
May 22, 2018
"This was my second time at this location. This time for tendonitis of the rotator cuffs. Results were excellent. I would recommend Rebound for anyone needing physical therapy. It was great working with Hailey, along with Beth, Alyssa, and the support staff."
Bill.. North Scottsdale
from North Scottsdale
May 19, 2018
"What a great experience! Injured my shoulder, therapy for 8 weeks at Rebound. Lead therapist Hailey, plus Beth, Morgan, and Alyssa, were great to work with. I was bummed cuz I couldn't play golf, and they helped me through my 'depression' and back to the golf course again. Just played yesterday for the first time, and actually played better than usual. Many thanks; and if the need arises, I'll be back --- and I'll recommend that my friends go to Rebound as well."
Dave Schenck .
from North Scottsdale
May 06, 2018
"I had an excellent experience at this location. I am a D1 collegiate soccer athlete, and Hailey Kaus was great to work with. She got me back to normal function in a great fashion. She did everything from exercises to dry needling to cupping and ESTIM. I highly recommend this place."
Abigail F.
from North Scottsdale
May 02, 2018
" The profound positive effects of dry needling. Having experienced lower back pain for 30 years, with increasing pain and decreasing flexibility for the past 10 years, I underwent sessions of dry needling by Todd Cadby. This was a "first" for me! Todd's tutelage on the treatment was thorough. Following the second session, my pain level decreased by 80% and my flexibility and range of motion increased by 90% After the third treatment, the pain had further diminished to less than 5%. During a typical night's sleep, I would wake up every time I turned over as the pain in my lower back would awaken me. I now sleep through the night with recuperative rest. I do think chronic fatigue mirrors chronic pain. With the pain level now basically eliminated, I have much more energy, range of motion and flexibility have increased dramatically, I am able to perform daily tasks with little or no effort. Sitting for 90 minutes at the cinema, a long drive in the car, standing for an extended period of time were becoming increasingly difficult. These are now activities for which I don't think twice. I just do what I want to do. And now I can. Dry needling cannot eliminate arthritis, but it can eliminate the chronic lower back pain that trails arthritis and years of simple wear and tear. Having had four treatments over a six -week period of time, I will continue on a maintenance plan as I feel necessary, perhaps once every 3 to 4 weeks. The sensation of needle insertion is minimal discomfort if at all and momentary in duration. Dry needling is now a part of my health maintenance program for overall wellness. CWL "
CWL
from North Scottsdale
Apr 12, 2018
" I have been in PT here for 3 months. My experience here has been incredible! I had a shoulder and forearm injury which has been improved by 95 %! I feel wonderful!I feel like a new woman!"
Apr 11, 2018
"After my car accident I was referred to Rebound for needling for my back, foot and leg pain. It was an alternative to the pain medicine and shots that I was getting with my doctors. I was nervous about this, but Todd was quick to ease my concerns, and I began to feel relief from the pain within the first few days of treatment. I have since recommended both my daughter and my mother to Todd for help with their issues too. I would highly recommended Todd and Rebound for anyone who needs Physical Therapy. They are the best."
Michelle .
from North Scottsdale
Apr 04, 2018
"Highly caring and competent staff. Best rehab I can imagine. "
John B.
from North Scottsdale
Mar 22, 2018
Testimonials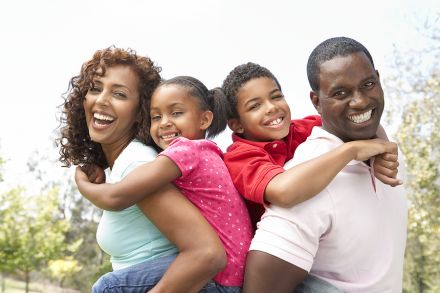 I contacted Rebound Physical Therapy when I injured a calf muscle training for the Chicago Marathon. I suffered the injury 5 weeks before the race and was very skeptical about their ability to help me in time for the event. Rebound PT's professional and knowledgeable staff responded with an aggressive therapy program that not only got me to the start line for the marathon but also positively affected my future training regimen. The injury was never a factor in the race and I am happy to say that at the finish line my prior calf injury was the least of my worries!"
~ Jay
I've been to other PT trainers and none compare with Todd and the staff! Complete satisfaction."
~ Anonymous
Everyone here was very helpful and friendly. I very much enjoyed coming here for therapy."
~ Joann
Glad to be 'sprung' – Thanks to everyone who helped me along the way."
~ Richard
I love this place! From the initial website & video of what to expect, all the way to the end of therapy."
~ Robert
Great group! Everyone was wonderful – made me feel welcomed & important – which aided in recovery. Would recommend highly."
~ Anonymous
Really appreciated all the help and confidence the staff provided. I will have a complete recovery."
~ Betsy
Enjoyed being treated by such caring staff. Always concerned about giving the best therapy."
~ Anonymous
The best experience ever! I will recommend Rebound to anyone looking for quality P.T."
~ Anonymous
This facility and the therapists have brought me back to a point that I never thought I could come back to. Thank you."
~ Peter
They make you feel like part of their family. Very courteous and friendly, while making you perform."
~ Anonymous
Exceeded all expectations in every category."
~ Bernard
Fixed problem sooner than I had thought possible."
~ Jack
I've already recommended two people! Excellent – enjoyed it!"
~ John
The staff was so enjoyable; surprisingly I always looked forward to coming in! Thanks so much for all the help and always being friendly & enthusiastic!"
~ Elyse
So satisfied I'm returning after right knee surgery!"
~ Marilyn
First class all the way."
~ Dawn
Everyone has been most helpful…A very supportive environment ~ and my problems at last are much improved! Thanks!"
~ Sharon
Very comfortable atmosphere; staff always answered my questions, easy schedulings; I felt results very quickly! Thanks, Rebound!"
~ Kathi
The best facility ever! Professional."
~ Lorre
Staff was friendly, helpful, and knowledgeable. They were always willing to help out in any way – worked around my schedule."
~ Judith
This is my fourth time at Rebound – if a fifth is needed, it will be here without questions."
~ Bill
Great staff, atmosphere, and expertise. Very happy & satisfied!"
~ Matt
So glad I found you!"
~ Bonnie
Already have recommended you to others!"
~ Susan
I always looked forward to coming to my sessions!"
~ Anonymous
A great experience – challenged me to improve within limits. A fun atmosphere."
~ Mary
Very thorough care. Trainers and staff were friendly and helpful, my condition improved quickly."
~ Anonymous
From day one, everyone was friendly and happy. It was a pleasure seeing them 3 times a week, so thanks!"
~ Brittany
Everyone made me feel at home from the first day. My condition was constantly evaluated and my therapy consistently adapted. Thank you!"
~ Naniy
I am 100% sold on therapy. The only way to age happily. You fixed all aches & pain. Thanks!"
~ Kaylene
Extremely satisfied with the care and concern shown by the entire staff!"
~ Joseph
An excellent experience while accomplishing the goals!"
~ Anonymous
Great mix of encouragement & pushing you to get the most out of therapy."
~ Mark