"This place is amazing! Dj and his team will help you, listen to you and your pains, aches, triumphs, and ofcourse those times that are just tough. They are there to help anyway possible to get you back to living a normal life again. Last year I went fr being a normal 32F active, to slowly becoming crippled and ultimately needing neck surgery and bed ridden. After surgery, we were are back at it at Rebound, got me back to a place where I can lift my arms above my head again, I can lift things, on MY OWN!! Yes, I may not listen and push myself and cause more pain, but I just have myself to depend on at home and in regular life so I have to be able to do these normal things again, even if not fully safe and told over and over by Dr. DJ to me. 😂😅 But!! This place, amazing customer service, they really care. I just wish the techs didn't turn over and the main company not the Drs. Under the company itself paid more and cared about their employees more. If you did, there would be less turn over, and your clients would feel comfortable being able to be turned over to techs and not only being with DJ or Brenda. Just saying. Keep that in mind, want a better team all around invest in your team, don't be greedy. 👍 But so far everyone else below the higher ups that actually took the time with me personally, amazing!! I love you all. Thank you for putting up with me and my craziness."
Chloe Stumpf
from North Scottsdale
Jan 13, 2022
From Google
"After having total hip replacement surgery I went to Rebound Physical Therapy in Carefree. I looked forward to every therapy session because the entire staff is so caring and friendly. I am grateful to Lorri, Angela, and Rita who helped me regain my strength, balance, and coordination. Thank you all very much! "
Jeanie MacDonald .
from Carefree
Dec 08, 2021
"I have been through a lot of physical therapy in my life. Rebound Physical Therapy, 33777 N Scottsdale Road, Scottsdale, Arizona is by far the best I have ever been to. All the staff do an excellent job and you are made to feel like a friend to them. But most importantly, the physical therapist I had, Patty, really knows what she is doing, took a lot of time working on me in person, and truly cares how I am progressing. Thank you!!"
Waldo Potter
from Carefree
Nov 28, 2021
From Google
"Wonderful, helpful people!"
Jean Liburdi
from North Scottsdale
Oct 17, 2021
From Google
"I was referred to Rebound because my cervical spine was causing headaches, jaw pain, arm and hand pain and weakness, and locked neck. I could only drive short distances, couldn't walk much more than 1/4 mile. I was also having gait problems. Post-covid, I was weak and seriously out of shape. Amazingly, Max and the rest of the team brought me from barely functioning to great shape, averting spine surgery and getting me able to kayak, hike, and bike again. I'm incredibly grateful for the professional skill and friendly support I received at Rebound. It's wonderful to be confident in my body again."
Joni Clark Stellar
from North Scottsdale
Oct 06, 2021
From Google
"After suffering for approximately 8 months from very painful plantar fasciitis and a resulting heel spur (such that it was almost too painful for long periods of time to walk on my foot), I was referred to Rebound to work on relieving the inflammation that had been causing all my pain. Wendy thoroughly sized up my issues in the intake exam, resulting in Lorri's overseeing my exercise and stretching program, massages, ultrasound and electronic stimulation treatments. Angela, Erin, Patty, and Marlene all helped keep me working at an increasing level, and happy to say, I can walk on my foot with no pain after three months of therapy. I am thrilled!! These are very professional and very supportive women, and the experience with them was wonderful and very positive in every way! I thoroughly recommend their facility. I was able to change appointments when necessary with the help of their very helpful office personnel, too. Thank you, everyone at Rebound!!"
Marilyn McBride
from Carefree
Sep 16, 2021
From Google
"People make the difference. The staff at Rebound are exceptional from the front office to the therapists and the techs. The quality of service they all provided was perfect."
Merle McCann
from North Scottsdale
Sep 09, 2021
From Google
"On May 7, 2021, I entered Rebound Therapy ( Carefree ) , not knowing what I would encounter. since this was my first time I was a little anxious. Being a Senior did not help either. LOL Yesterday was my last visit ! 8-6-2021 My experience there was just a wonderful surprise. The staff was welcoming, friendly, and willing to help in any way they could. This attitude prevailed during my entire time there. Lori Bentley and her staff were fabulous. Very hands on, attentive, professional, and engaging. Lori assigned Angela to assist me directly, and help Lori with my exercises. I really lucked out. Angela was great. She really cares about people and made me feel at ease. When she was busy, Erin jumped in and was terrific. I have to mention when you walk in , this ray of sunshine is waiting there to greet you. Her name,- Sunny. No surprise. She was always friendly, helpful, and willing to do whatever it took to make things work. My visits always concluded with Lori, who was outstanding. She cares so much about her patients, and puts a lot of energy in deciding what treatment would be best, then discusses it with you, before she proceeds. She introduced me to a dry needle treatment which helped a lot. I should add she's really good at what she does. No doubt, I will miss this group of people. Thanks for making my time there painless. ( well almost ) Phil Savasta "
Aug 07, 2021
"Really knowledgeable & helpful & friendly people. Like Sunny, Patty, Erin, Angela, kaylen, Lissa."
Warren Norman
from Carefree
Aug 04, 2021
From Google
"I have struggled with years of knee pain and back pain. Recently started seeing a new Dr. and as usual had to start PT yet again. Definitely was not happy about it and a little hesitant. However, the team at Rebound changed that. Right from the first call Sunny was amazingly pleasant. All of the office staff are wonderful and always pleasant and professional. Wendy and Angela have been so friendly and professional as well. We always have some good laughs while making sure to stay on task. I would definitely recommend Rebound PT to anyone. Thank you Team!"
Billie-Lynne Fife
from Carefree
Jul 29, 2021
From Google
"Came here for therapy after a partial knee replacement. On my first day, I could barely make it with a walker. DJ, Max, Kirsten and Michelle helped me through the first 2 months and did a great job of pushing me when i needed it! They all were very professional and knowledgeable. After 2 months, the progress was beyond expectations! Highly recommend Rebound! Many thanks to the team!"
Dan Cox
from North Scottsdale
Jul 29, 2021
From Google
"The first day of therapy I was greeted by Sunny. Her name fits her perfectly. Always with a sunny personality when greeting you and answering any of your questions. My therapist, Patty, was awesome in treating my knee replacement rehab. She made sure all areas were covered. All the therapist were professional and knowledgable. They're friendly and make you feel welcomed. The assistants were equally attentive. Angie is energized, knowledgable and there for everyones needs! I would recommend Rebound for whatever rehab is needed."
Lucie Eitmant
from North Scottsdale
Jul 15, 2021
From Google
Deb Trapasso
from North Scottsdale
Jul 11, 2021
From Google
"The entire staff at Rebound Physical Therapy are the very best!! They're friendly, professional, efficient and caring and always go beyond the call of duty. From the time you enter the door, they make you feel like family. Lorri is terrific and her technician, Angela, who we call, "Miss Energy"…is great! I've recommended other people to experience Rebound and they've all reported excellent treatment and results."
John or Diane Shields
from North Scottsdale
Jul 01, 2021
From Google
"Good treatment, likeable folks. Prompt and professional. Nice facility."
Ron Clinite
from North Scottsdale
Jun 23, 2021
From Google
"It is with great pleasure I recommend this fabulous group of professional individuates for your PT, and MORE. They all worked together giving the best care and attention to my work out and to be sure Im doing them correctly. Beyond that, the helpful atmosphere is energized with positive vibes and good humor. Its everywhere, from Sunny at the front Desk to my knowledgeable efficient physical therapist Lorrie, and qualified helpers Angela,, Kaylie and Erin. It was a most positive experience. Ill be missing everyone and the energy boost now that I've 'graduated'!"
Arlyne Pasco
from Carefree
Jun 23, 2021
From Google
"I don't think people jump for joy when told you have to go to physical therapy. But Wendy and Angela made going fun and pleasurable. After many years of trying different companies for different injuries Rebound will be my new go to when therapy is required."
Jun 22, 2021
From Google
"I have chosen Rebound Physical Therapy to prepare my body for a complete knee replacement. Lorri has given me the exercises to strengthen and improve my range of motion. Lorri listens and addresses what is going on with both knees. Insurance is not my expertise then Sunny to my rescue and handled everything. Also, works with my schedule for scheduling my appointments. Angela has coached me with exercises and shown me the correct way to get the best benefit for my body. Angela ends my session with ice packs and time to recover and relax. Ladies of Rebound Physical Therapy, Lorri, Sunny, and Angela thank you."
Gloria Givens
from Carefree
May 31, 2021
From Google
"Tore a ligament in my ankle, was in a boot for five weeks. After three months with DJ and his crew, I was ready to snowboard again - hiking the double black diamonds at Taos. Professional, friendly, and covid-responsible; would definitely go back (although I hope I don't have to). Who knew, PT works!"
Andy Rein
from North Scottsdale
Mar 08, 2021
From Google
"No one ever wants to have to go to Physical Therapy but if you have to go, this is the best place. Very professional and the facility is up to date and clean."
George Glippy
from North Scottsdale
Feb 01, 2021
From Google
"me and my husband have been going to Rebound for years and have both experienced phenomenal results. They care about fixing your issues and are very professional, knowledgeable and its always a pleasant experience. We highly recommend Rebound! DJ is awesome and did an amazing job on my husband's shoulder issues."
deb trapasso
from North Scottsdale
Oct 04, 2020
From Google
"After a bout a year of struggling with lower back pain from a weightlifting injury, I decided to get some help. I was not sure if I would get any relief with going to physical therapy, but I was pleasantly surprised with the results. Rebound Physical Therapy & Sports Rehabilitation has great employees, their very competent and helpful. If you're willing to stick with it and follow their lead, you can successfully heal yourself. I'm grateful for their help! I can finally start weight training again, but without the pain."
Brent Scott
from North Scottsdale
Jul 27, 2020
From Google
"I've been going to Rebound N. Scottsdale on and off for many years. They have helped me re-habilitate both broken legs and many back issues over the years. The staff is Excellent and everyone is so kind and compassionate. No matter what day you arrive or what the issue is they all want to help you recover. It's a very ice atmosphere for recovery."
Sarah King
from North Scottsdale
Jul 02, 2020
From Google
"D.J. has just graduated me from an awesome rehab program after my lumbar surgery 3 months ago. It was a long haul from little strength in my right leg, not even able to lift it initially, to now have returned to full strength. D.J. was so expert in his evaluations, treatment plans and intuitive to my "not so spring chicken" body mechanics. I always felt that you were a part of a team with a common goal. I was assigned home exersizes to stretch and strengthen that are now a part of my permanent daily routine. It was hard work and I am stronger today than before my injury. The atmosphere is friendly and professional by a staff that keeps you smiling and motivated to "feel the burn." Judy and Margie at the front desk are always personable, helpful in working out your schedule and coordinating care with insurers. "
Carol L.
from North Scottsdale
Feb 11, 2020
"They are the best. Just finished rehabbing a total knee replacement and the experience was 100% positive. My expectation Was one hour of pain three times a week. My therapist, D J Repp, put me through a regimen very vigorous with plenty of "feel the burn" but there was never any pain; only splendid quickly seen progress and results. I was endlessly impressed with his knowledge and skill."
S M
from North Scottsdale
Jan 29, 2020
From Google
"Carol, Barb, Andrea, Lori and Samantha are the best! I had been to another local pt office that I was dissatisfied with and never went back. For a new injury, I was so happy to find this office. Caring, attentive staff with personalized pt - I wouldn't go anywhere else!"
Mike Willie
from Carefree
Nov 06, 2019
From Google
"Having a fabulous experience here at Rebound PT. Very personalized care! Debbie A."
debra Aronson
from Carefree
Oct 14, 2019
From Google
"I was treated at the North Scottsdale location for a chronic right calf strain due to a golf injury that I apparently have had for quite awhile. Erin was my primary PT specialist - who was outstanding, but I was also helped by Lisa who was also very good. I am 64 years old, and train for golf as a sport. Erin helped me get my leg strength and flexibility improved. She also significantly helped me with my balance, which had deteriorated due to the strain. I did exercise, ASTYM, and dry needle. I had previously had Todd many years ago for a rotator cuff injury. All of the staff at Rebound North Scottsdale are very professional, cordial, and competent. Highly recommended."
Gary Thomas
from North Scottsdale
Aug 08, 2019
From Google
"Pappy says they are the best PT bar none!!! He loves his young beautiful girl that gives him his therapy every week!!! He says she's the absolute best there is!!!!CAB & PAPPY"
CAROl Barrow
from North Scottsdale
Aug 05, 2019
From Google
"Great service thanks"
paul palmer
from North Scottsdale
Jun 12, 2019
From Google
"I was attracted to Rebound Physical Therapy based solely on its name: "Rebound". Having had shoulder surgery in late 2018, I was highly motivated to "rebound" as quickly as possible from the surgery. I could not have been happier with my experience with the Rebound Team. Notably, Erin, Lisa, Michelle, DJ and Beth on the therapy team were exceptional!! Additionally, the front office team of Judy and Margie were incredibly helpful in wiggling schedules to ensure I received timely treatment over a three-month period. If you are interested in "rebounding" quickly from your physical challenge, make an appointment with Rebound Physical Therapy in North Scottsdale, you'll be happy you did!!"
Sean Rodriguez
from North Scottsdale
Apr 22, 2019
From Google
"Nothing but good things to say about the service and staff at Rebound. Accommodating, Friendly, and Professional."
Greg Harrelson
from North Scottsdale
Mar 13, 2019
From Google
Laurence May
from North Scottsdale
Feb 05, 2019
From Google
"Great place, Efficient, on time, professional."
Lucy Lies
from North Scottsdale
Jan 24, 2019
From Google
"Lisa at the Pinnacle Peak location was so good to work with and cleared my back muscle problems. I especially appreciate that when I left I had an exercise program that I will follow at home. The entire team that works in the facility is friendly, knowledgeable, and helpful. Barbara McAlllister (written on my husbands Google site)."
Jim McAllister
from North Scottsdale
Jan 14, 2019
From Google
"They are good for fixing what is sore"
Myron Klevens
from North Scottsdale
Dec 14, 2018
From Google
"Always excellent staff who truly care. I've had two rotator cuff surgeries and a recent knee replacement. The outcomes have all exceeded my expectations. Individual physical therapists spend needed time unlike some PT so called mills. A shout out to the entire staff especially Lisa my PT."
Joe Kaminsky
from North Scottsdale
Nov 15, 2018
From Google
"I am an advanced athlete and have torn both my ACL's. I have come to Rebound for both injuries and have had amazing success! Couldn't have done it without them!! In addition, I will continue to go there for massages and dry needling!"
Nicole C
from North Scottsdale
Nov 14, 2018
From Google
"Fantastic knowledgable therapists. Very caring and use modern modalities."
melanna marcellot
from North Scottsdale
Nov 12, 2018
From Google
"I had an awesome experience with Rebound Physical Therapy! I came in with a partial tear in my quad. I'm a super active person, so I was frusterated that I had to give up my normal fitness routines due to this injury. After just 5 sessions at Rebound, I was cleared to get back to my normal routine and I'm feeling a million times better. Lori and the staff are excellent - super friendly and supportive."
Melissa DiGianfilippo
from Carefree
Jul 27, 2018
From Google
"Shaun and all the staff who worked with me were extremely helpful in alleviating my shoulder and neck pain. They also gave me stretch band exercises to do during the summer while away from Arizona. I plan to return to work with them in the fall. I highly recommend the Pinnacle Peak office."
Diane Nelson
from North Scottsdale
Jul 21, 2018
From Google
"this is my second time using Rebound Therapy- physical therapist windy wood ,was my first expierence,after hip surgery,she was very professional and helped me to recover. I'm grateful- This time I had Lisa W. A simply wonderful physical therapist,not forgetting assistance,Morgan,great young woman who is delightful,helpful - just can't say enough good about her/ Owen,a delightful young man,who was always very professional,helpful and precise in direction. Today was a happy day and I felt appreciative ,yet sad to say good bye to them all. The receptionist Shannon, simply terrific,always a smile and in a pleasant mood- will miss her and all the staff- every single one was a sheer delight. Thank you to you all - It is heartfelt that I say so long and many thanks and warmth towards you all. Kathleen OKeefe Lombardi God Bless!"
Kathleen OKeefe Lombardi
from Carefree
Jul 20, 2018
From Google
"I feel great now ! All due to the wonderful therapists at REbound."
Libby Weiner
from North Scottsdale
Jun 20, 2018
From Google
"Recommended by Dr. Erik Dean and me! Highly experienced and knowledgeable therapists - Beth and Morgan and PT, Hailey Listened to my aches and pains, great suggestions for varying exercises, and options to meet my needs. Judy keeps the front working so we show up on time and insurance pays. Great teamwork everyone. I'm going to miss you! JR"
Jeanne Kruger
from North Scottsdale
Jun 05, 2018
From Google
"I have been seeing the PT's at Rebound for more than a decade. As I get older I do stupid stuff, thinking I can still act like a kid. Every time I injure myself, whether it's pulling a major muscle group connecting my hip to my lower back, smashing the cartilage under my knee cap, or simply having inexplicable vertigo, I go to Rebound. And, every time I do Todd gives me the medical lowdown. He sometimes goes over my head, but he'll dumb it down when I look at him as if I'm lost. He pairs me with his best crew to take me through my proper steps, he checks to make sure all exercises, weights and resistance are appropriate to avoid re-injury, then he or one of his associate PT's usually follows up with cold or warm treatment or a tens unit. At the end, they make sure I have a home plan to follow. When I listen and follow through, I am usually back to myself within a few visits. I don't look forward to getting injured, but I am always comforted knowing at least I have an expert PT team I trust. Besides, Todd's funny when he sees what genius move I pulled off next! I just remind him who really makes his place, Leslie! She's super nice and gracious, and we all know she's the brain there! (~:"
Holliday Moore
from North Scottsdale
May 30, 2018
From Google
"Lorri is a wonderful therapist. Staff is very friendly!"
Billie Rubish .
from Carefree
May 22, 2018
"Hailey worked on me 3 times/ week for 6 weeks to help identify the cause and remedy pain in my hips and back and I can happily report that the incidence of pain is considerably less frequent and completely controllable. I'd also like to add that the two techs that worked with me - Beth and Alissa - were great at showing me the proper technique and making sure that I maintained the proper form."
Tom Patrick
from North Scottsdale
May 22, 2018
From Google
"This was my second time at this location. This time for tendonitis of the rotator cuffs. Results were excellent. I would recommend Rebound for anyone needing physical therapy. It was great working with Hailey, along with Beth, Alyssa, and the support staff."
Bill.. North Scottsdale
from North Scottsdale
May 19, 2018
"This was my second time at this location. This time for tendonitis of the rotator cuffs. Results were excellent. I would recommend Rebound for anyone needing physical therapy. It was great working with Hailey, along with Beth, Alyssa, and the support staff."
William Leonard
from North Scottsdale
May 19, 2018
From Google
"Great staff and facilities with good results. Thank you."
William Preece
from North Scottsdale
May 16, 2018
From Google
"I have worked with the staff at Rebound four different times for four different injuries. In each case, I worked with Wendy Wood and her team. Wendy designed a program specifically for me that changes as I progress. In each case, Wendy has provided a home program for during my care and after my care has been completed. During the sessions, her team took me through the program, making sure that I did the exercises correctly. I never felt rushed by the team. In addition, the administrative team, Shannon most recently, have provided great support with scheduling and billing. Overall, the environment is very supportive and positive."
Steve Fleury
from Carefree
May 11, 2018
From Google
"What a great experience! Injured my shoulder, therapy for 8 weeks at Rebound. Lead therapist Hailey, plus Beth, Morgan, and Alyssa, were great to work with. I was bummed cuz I couldn't play golf, and they helped me through my 'depression' and back to the golf course again. Just played yesterday for the first time, and actually played better than usual. Many thanks; and if the need arises, I'll be back --- and I'll recommend that my friends go to Rebound as well."
Dave Schenck .
from North Scottsdale
May 06, 2018
"I had an excellent experience at this location. I am a D1 collegiate soccer athlete, and Hailey Kaus was great to work with. She got me back to normal function in a great fashion. She did everything from exercises to dry needling to cupping and ESTIM. I highly recommend this place."
Abigail F.
from North Scottsdale
May 02, 2018
"I have been to Rebound for several bouts of physical therapy on different areas of the body. The staff has always been great to work with and it's easy to get the appointments I need."
Lindsey Jurgemeyer
from North Scottsdale
Apr 19, 2018
From Google
"Becky Stone and group are excellent. I've been coming on and off for many years and they're the best."
Wendy Morris
from North Scottsdale
Apr 19, 2018
From Google
"These people are extremely qualified and caring. If you need physical therapy this is the group you need to contact"
Ken Chip Arthur
from North Scottsdale
Apr 19, 2018
From Google
" The profound positive effects of dry needling. Having experienced lower back pain for 30 years, with increasing pain and decreasing flexibility for the past 10 years, I underwent sessions of dry needling by Todd Cadby. This was a â€Å"firstâ€Å" for me! Todd's tutelage on the treatment was thorough. Following the second session, my pain level decreased by 80% and my flexibility and range of motion increased by 90% After the third treatment, the pain had further diminished to less than 5%. During a typical night's sleep, I would wake up every time I turned over as the pain in my lower back would awaken me. I now sleep through the night with recuperative rest. I do think chronic fatigue mirrors chronic pain. With the pain level now basically eliminated, I have much more energy, range of motion and flexibility have increased dramatically, I am able to perform daily tasks with little or no effort. Sitting for 90 minutes at the cinema, a long drive in the car, standing for an extended period of time were becoming increasingly difficult. These are now activities for which I don't think twice. I just do what I want to do. And now I can. Dry needling cannot eliminate arthritis, but it can eliminate the chronic lower back pain that trails arthritis and years of simple wear and tear. Having had four treatments over a six -week period of time, I will continue on a maintenance plan as I feel necessary, perhaps once every 3 to 4 weeks. The sensation of needle insertion is minimal discomfort if at all and momentary in duration. Dry needling is now a part of my health maintenance program for overall wellness. CWL "
CWL
from North Scottsdale
Apr 12, 2018
" I have been in PT here for 3 months. My experience here has been incredible! I had a shoulder and forearm injury which has been improved by 95 %! I feel wonderful!I feel like a new woman!"
Apr 11, 2018
"After my car accident I was referred to Rebound for needling for my back, foot and leg pain. It was an alternative to the pain medicine and shots that I was getting with my doctors. I was nervous about this, but Todd was quick to ease my concerns, and I began to feel relief from the pain within the first few days of treatment. I have since recommended both my daughter and my mother to Todd for help with their issues too. I would highly recommended Todd and Rebound for anyone who needs Physical Therapy. They are the best."
Michelle .
from North Scottsdale
Apr 04, 2018
"Highly caring and competent staff. Best rehab I can imagine. "
John B.
from North Scottsdale
Mar 22, 2018
"I had terrible shoulder pain and I was sent to Rebound by my family doctor. After a few visits Todd Cadby, who was my therapist told me that he thought I needed to see a neurologist. He was correct. After surgery and excellent after care form Rebound (Todd Cadby) I am so much better. My quality of life is back and I am now pain free. Rebound Physical Therapy and their entire staff go above and beyond to help their patients get better. I am forever grateful to them."
Janeen Bury
from North Scottsdale
Mar 01, 2018
From Google
"I have just completed a course of 37 rehab sessions at Rebound Physical Therapy, Pinnacle Peak. Everyone there has been wonderful — experienced, well-qualified, dedicated, super-helpful, cheerful, encouraging and genuinely friendly — but too many to name individually. There seems no doubt that the quality of the treatment is very high. Perhaps the best way to show my appreciation to all the people there is to post this on some review sites. With my very great thanks ….."
Brian Stott
from North Scottsdale
Mar 19, 2016
From Google
"Sent here to get rid of shoulder pain caused by sitting at a desk for a living. After review of my abilities I was provided with a progressive series of exercises that relived the pain and got me back in balance. Highly recommended. "
Dana Craig
from North Scottsdale
Mar 09, 2016
From Google
©2021 Google LLC All rights reserved. Google and the Google logo are registered trademarks of Google LLC.
Testimonials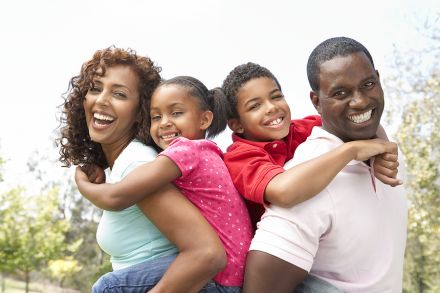 I contacted Rebound Physical Therapy when I injured a calf muscle training for the Chicago Marathon. I suffered the injury 5 weeks before the race and was very skeptical about their ability to help me in time for the event. Rebound PT's professional and knowledgeable staff responded with an aggressive therapy program that not only got me to the start line for the marathon but also positively affected my future training regimen. The injury was never a factor in the race and I am happy to say that at the finish line my prior calf injury was the least of my worries!"
~ Jay
I've been to other PT trainers and none compare with Todd and the staff! Complete satisfaction."
~ Anonymous
Everyone here was very helpful and friendly. I very much enjoyed coming here for therapy."
~ Joann
Glad to be 'sprung' – Thanks to everyone who helped me along the way."
~ Richard
I love this place! From the initial website & video of what to expect, all the way to the end of therapy."
~ Robert
Great group! Everyone was wonderful – made me feel welcomed & important – which aided in recovery. Would recommend highly."
~ Anonymous
Really appreciated all the help and confidence the staff provided. I will have a complete recovery."
~ Betsy
Enjoyed being treated by such caring staff. Always concerned about giving the best therapy."
~ Anonymous
The best experience ever! I will recommend Rebound to anyone looking for quality P.T."
~ Anonymous
This facility and the therapists have brought me back to a point that I never thought I could come back to. Thank you."
~ Peter
They make you feel like part of their family. Very courteous and friendly, while making you perform."
~ Anonymous
Exceeded all expectations in every category."
~ Bernard
Fixed problem sooner than I had thought possible."
~ Jack
I've already recommended two people! Excellent – enjoyed it!"
~ John
The staff was so enjoyable; surprisingly I always looked forward to coming in! Thanks so much for all the help and always being friendly & enthusiastic!"
~ Elyse
So satisfied I'm returning after right knee surgery!"
~ Marilyn
First class all the way."
~ Dawn
Everyone has been most helpful…A very supportive environment ~ and my problems at last are much improved! Thanks!"
~ Sharon
Very comfortable atmosphere; staff always answered my questions, easy schedulings; I felt results very quickly! Thanks, Rebound!"
~ Kathi
The best facility ever! Professional."
~ Lorre
Staff was friendly, helpful, and knowledgeable. They were always willing to help out in any way – worked around my schedule."
~ Judith
This is my fourth time at Rebound – if a fifth is needed, it will be here without questions."
~ Bill
Great staff, atmosphere, and expertise. Very happy & satisfied!"
~ Matt
So glad I found you!"
~ Bonnie
Already have recommended you to others!"
~ Susan
I always looked forward to coming to my sessions!"
~ Anonymous
A great experience – challenged me to improve within limits. A fun atmosphere."
~ Mary
Very thorough care. Trainers and staff were friendly and helpful, my condition improved quickly."
~ Anonymous
From day one, everyone was friendly and happy. It was a pleasure seeing them 3 times a week, so thanks!"
~ Brittany
Everyone made me feel at home from the first day. My condition was constantly evaluated and my therapy consistently adapted. Thank you!"
~ Naniy
I am 100% sold on therapy. The only way to age happily. You fixed all aches & pain. Thanks!"
~ Kaylene
Extremely satisfied with the care and concern shown by the entire staff!"
~ Joseph
An excellent experience while accomplishing the goals!"
~ Anonymous
Great mix of encouragement & pushing you to get the most out of therapy."
~ Mark